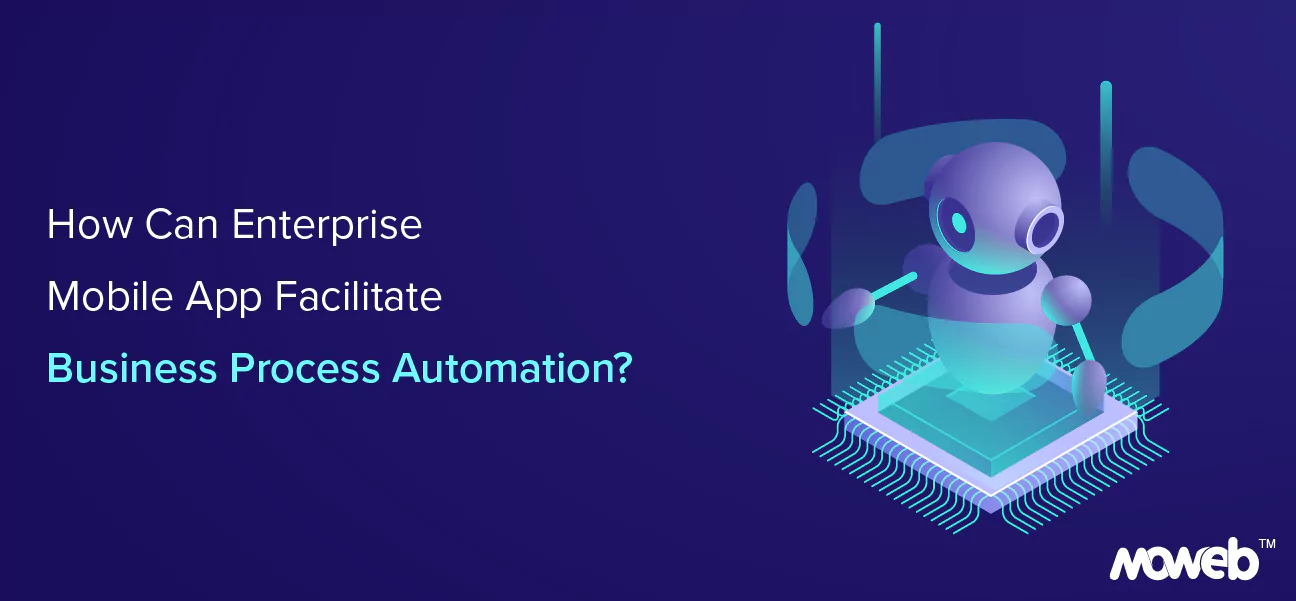 For modern businesses saving time and using resources effectively are two priority areas for pushing growth and ROI. This is why allowing software applications to take over day-to-day mundane tasks has become a crucial requirement. Now, traditional software applications can only be useful in particular contexts. Enterprise mobile app development on the other hand brought a fresh new perspective to this emerging need for digital transformation in enterprises.
Enterprise apps generally consist of a broad spectrum of useful software applications ranging from finance and accounting apps to CRM to ERP solutions to data analytics and reporting tools to several others. There are legacy software solutions representing each one of these enterprise needs and now they have their mobile app versions as well. Now within a mobile app, these legacy software features and functionalities can be accommodated to drive business process automation.
Enterprise app development projects are focusing increasingly on process automation for different industries and business verticals. How can enterprise apps drive automation and what impacts do apps have in automating business processes? These are the things we are doing to explain through this post.
What is Business Process Automation (BPA)?
Business process automation (BPA) focuses on streamlining business activities and by doing so frees up more resources and time that consequently result in better employee and customer experience, higher return on investment, and more precise control of the business process outcomes
To define it in a nutshell, Business Process Automation (BPA) is about using technologies to automate business activities and tasks. Mostly, BPA software solutions are deployed to automate your business by handling repetitive mundane tasks that consume a lot of human capital and other resources.
Besides saving resources and ensuring timeliness of delivery, process automation also assures higher precision and more qualitative output compared to manual tasks that are prone to errors and unwanted fault lines. With BPA taking care of certain tasks, the company cannot miss schedules and deadlines and need not worry about the time-bound delivery.
Earlier, process automation used to be considered separately for different processes and there are several well-acclaimed software applications to automate the respective tasks of those processes such as finance, accounting, marketing, sales, Human resources, research & development, operations, etc. For example, there are Quickbooks for accounting and Salesforce for CRM and these software applications are used by companies worldwide. Now enterprises can automate business processes by using mobile apps and a more comprehensive solution.
Key Advantages of Business Process Automation (BPA)
Business process automation helps a business to be more customer-focused, productive, efficient, and ROI-driven. It helps a business to do away with the concerns of carrying out repetitive and mundane tasks and makes it stand on a higher strategic pedestal to take on future growth challenges more effectively. The workflow automation through enterprise application development for small businesses gives us a clear case of how it creates a level playing field for enterprises across sizes and niches. Let's have a quick look at the key benefits of business process automation.
BPA ensures real-time visibility of the processes and underlying gaps and bottlenecks that businesses need to address.
Automation of processes accelerates efficiency through streamlining tasks.
By freeing up resources from mundane business tasks, automation ensures increased productivity.
Process automation also enables businesses to customize workflow and operational tasks as per their strategic focus and priorities.
By automating business processes fixing accountability for tasks and business outcomes becomes easier.
Increased data visibility through automation ensures the delivery of critical data-driven insights for more accurate strategies and planning.
Automation of tasks ensures the reduction of human errors and the drainage of resources in fixing non-deliberate errors.
Thanks to automation more time-bound delivery of services and faster product development lifecycle can be ensured.
Business process automation by utilizing the resources most efficiently and by speeding up delivery ensures higher cost savings and Return on Investment (ROI).
Business process automation helps a business to uplift its brand image as smarter and tech-savvy.
Role of Mobile Apps on Business Process Automation (BPA)
Though enterprises around the world are increasingly embracing business process automation, still BPA is looked at as something that fits in large business processes. This is where the enterprise app development for streamlining workflow and operating as a fully-equipped operational mechanism brings a paradigm-shifting change. In more than one way, enterprise mobile apps bring business process automation within the reach of small businesses and create a level playing field.
The remote business operation made easier
Thanks to process automation through mobile enterprise application development employees can work in virtual workplaces anytime and anywhere just by tapping their handheld screen. Enterprises handling front-line employees and field staff can control and engage the workforce more efficiently ensuring higher efficiency and employee satisfaction.
Comprehensive data visualization and dashboards offered by enterprise automation apps can help employees stay tuned to task allocation, update data, and communicate in real-time with team members across locations.
Business Intelligence (BI) into everything
Business Intelligence (BI) in the era of business process automation is no longer just a separate approach to data analytics and data-driven decision-making processes. Business Intelligence (BI) now integrated into enterprise automation apps through data visualization, intelligent dashboards, and data analytics has made inroads into every facet of business operations.
In two distinct ways, BI through modern enterprise apps is facilitating intelligent automation. Firstly, real-time data-driven insights are now accessible by every business process and for key operational decisions. Secondly, operational fault lines and process shortcomings can now be detected and addressed faster by the decision-makers and strategists thanks to visual data inputs and reports regarding processes.
Enhanced marketing and sales funnel efficiency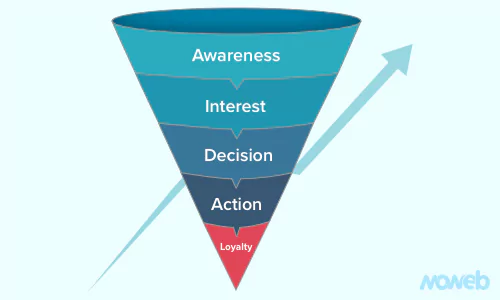 Enterprise apps equipped with real-time ERP, CRM, and sales management features help marketers and sales managers stay tuned to the latest and evolving market triggers and market signals. The anytime anywhere access to sales interfaces and real-time reports, helps businesses address the "What, When & Where" attributes of market demands more efficiently than ever before.
Streamlining marketing and sales funnels with quick and responsive actions to address the market demands and sales triggers, made the enterprise app so invincible as a growth-hacking tool for small and medium-sized businesses.
Uncompromising precision & accuracy
Data-driven workflows with uninhibited access from any device anywhere ultimately helped reduce operational errors to a minimum. Many companies simply embrace mobile app-based operations for increased precision of delivery and accurate assessment of the product lifecycle and possible bottlenecks.
Enterprise mobile apps streamlining workflows are now able to connect a multitude of business management processes such as Customer Relationship Management (CRM), Enterprise Resource Planning (ERP), Supply Chain Management (SCM), Warehouse & Inventory Management (WIM), and several others.
Awesome customer experience
Ultimately, improved workflows, enhanced efficiency, speedier time to market, high-precision production, and quality control invariably guarantee customer satisfaction, increased brand loyalty, and business growth.
This is how enterprise mobile apps by driving automation ultimately boost the brand value in the eyes of the target customers. Delivering a streamlined experience for interacting with the respective brand can win millions of hearts for a business brand.
Legacy Software vs Enterprise Automation Suite
Last but not least, we must bring into our discussion the so-called rivalry between legacy software applications and enterprise automation suites. Leading legacy software applications for separation processes such as sales, marketing, CRM, lead generation, accounting, etc are accessible through their respective mobile apps.
While these legacy software systems also bring automation to a certain extent in a disjointed manner, they are far from delivering a comprehensive solution for automating all processes with just one suite. This is where reputed enterprise automation suits and their accessible mobile app versions appear as better alternatives. However, leading business process automation (BPA) suites for mobile carry a huge load of tools befitting large businesses. This is where building custom enterprise apps for business process automation makes sense.
On A Final Note
Automation holds the biggest unuttered truth of our gadget-driven time and no business can shy away from this indomitable reality. Enterprise mobile apps finally brought the opportunity of automation within the reach of brick-and-mortar stores and small-town startups. It seems enterprise apps can very well emerge as the primary face of process automation.