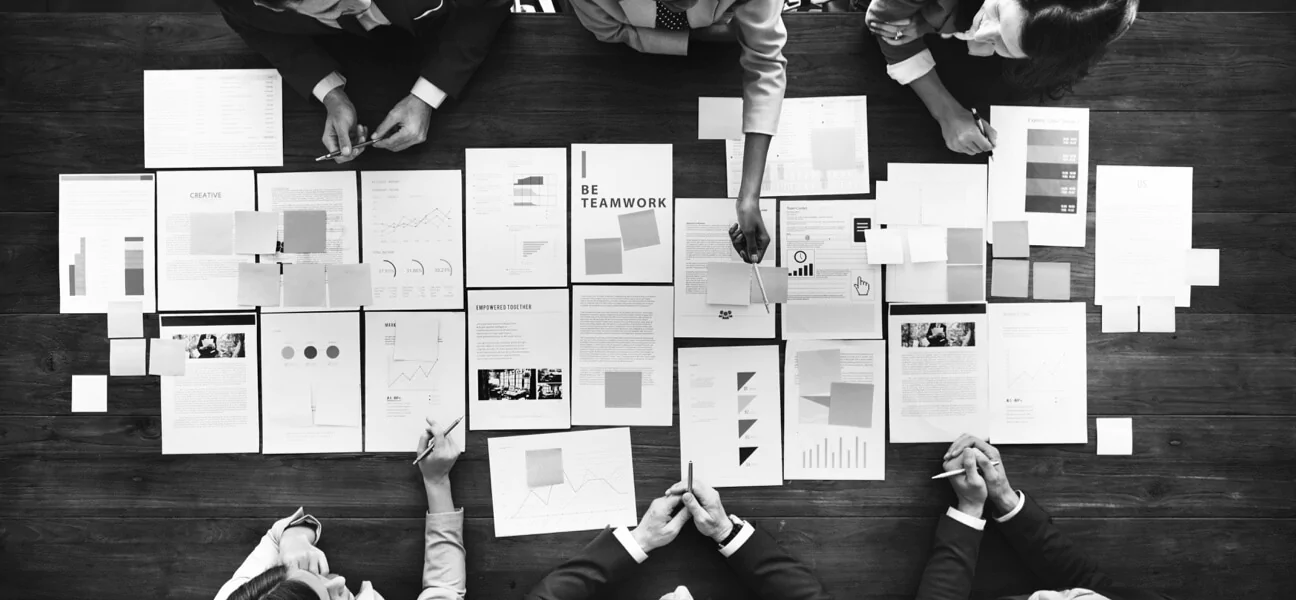 Some questions are immortal. "Does God really exist", "Who will win the elections", and undoubtedly, "How to figure out a trustworthy, decent, and skilled mobile app development company to build my freaking awesome app?"
Well, trying to find one of the top mobile app development companies seems hard these days since thousands of them are already working. And, thus leaving a business with an uncertain condition to make an accurate decision.
You won't imagine, even people and budding startups are posting similar kinds of questions on Quora, LinkedIn, dedicated forums, and of course social media platforms.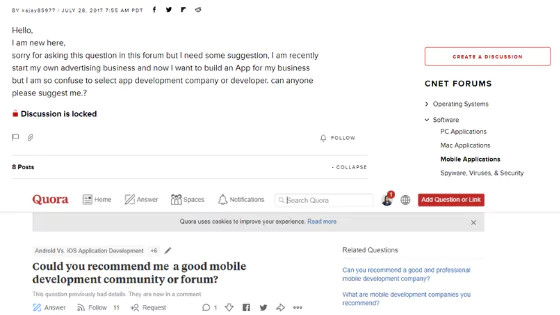 Still, finding the right mobile app development agency appears to remain a jigsaw puzzle as the question is still continuously asked.
Did you know:
In accordance with Statista, "In 2023, it is estimated that the annual number of app downloads worldwide will amount to 299 billion, up from approximately 247 billion global app downloads in 2020."
In accordance with ComScore, "Mobile users spend a majority of the time i.e. 87% in apps versus 13% on the web".
Thus, it's quite easy as pie to conclude what mobile means for a business to do; mobile is the new king for business. As per the statistics shown above, the mobile internet helps businesses to be more productive, efficient, and profitable.
So, let's find out what things need to be taken care of to hire a professional mobile app development agency that can turn your million-dollar idea into a fully-functional mobile application.
But, wait!
How to Shortlist Mobile App Development Companies with Top-Notch Quality and Experience to Tackle App-Based Projects?
The day you come up with an app-based business development idea and need a mobile app development team to fill the oxygen in your dream app idea, the first thing you ought to do is head towards Google and search "top mobile app developers". However, if you have a little bit of know-how regarding technical keywords and development, you might search for "best android developers".
However, you might be unaware of the fact that the one that tops the stack list of Google results is not always the best option to consider. Rather, if you're looking for the best possible platform that connects you with the best mobile app developers with respect to technical expertise, ratings and reviews, industry experience, and adaption to the latest tools and technology, you can always lean towards the below platforms:
These platforms prove to be an immense help for a number of businesses seeking professional developers and mobile app development companies to outsource their projects. They also offer the company's ratings and reviews, business portfolio, cost to develop applications and a lot more. It also allows you to filter results based on project size, hourly rates, geographical locations, industry focus and a lot more.
So, this was all about a platform that connects you with top-notch outsourcing companies.
But What If I Wish to Hire Freelance Developers?
Besides these data-driven platforms that help you connect with dynamic experts, there are other online web services portals too such as:
PeoplePerHour
Upwork
Freelancer, etc. where you can find and hire best-in-class designers and developers in a freelance model.
Most people when looking for developers think that they need to hire the one that works as per their instructions. But in reality, that's not something on the right path. And, the people who hire such kinds of teams are often demotivated by failure.
Being an entrepreneur, you must know that you're hiring an outsourcing partner, not a novice freelancer. And, anything picture-perfect is quite hard to find.
So, what's the way out?
In this blog, we're going to help you to separate sheep from goats.
ASK THE RIGHT SET OF QUESTIONS TO FIND AN EXCEPTIONAL AND EXPERIENCED MOBILE APP DEVELOPMENT AGENCY!
If your conversations end with statements like "we're the leading mobile app development company which is why you should partner with us", then the agency might not be the best alternative to go with.
Remember, each and every agency will try to impress you by showing you their good sides but the main focal point here is to identify whether they're the best fit for us or not. So, without wasting much time, let's evaluate them with a bunch of questions.
1. How Will You Ensure That My App Idea Will Provide Value to Millions of Users Once You're Done with the Development?
Though the question might seem irrational to ask, it's more relevant to you. It will help you to identify whether you both share the same vision or not.
In quite simple words, the answer will better help you understand whether the company you're thinking to associate with will surpass to meet your target audience or not.
2. Can You Suggest Any Improvements or New Features in My App?
Being an entrepreneur, you'll always urge to work with skilled and experienced professionals who are highly passionate about their work portfolio. Such people are always filled with new and innovative ideas that can further lead to improvements in your project and can make it even better.
For instance:
An existing social media networking app client approached us with their unique ideas; willing to extend it to another level. Though the designing part was already done and dusted still, our project manager came up with some exciting improvements like sending events notifications at a geographical level which resulted in an increase in user engagement by 35%.
3. Any Success Stories of Your Previous Client's Application?
The ultimate goal of any entrepreneur is not just building a fascinating app but to making money out of it. For this reason, the success stories of the agencies' previous clients matter a lot as it helps you to identify the company's marketing strategies and the developer's capabilities.
However, a successful client's story doesn't promise the success of your app too. There may be a cause of app failure due to reasons like poor marketing tactics, lack of funding, and so on. In such a scenario, the app development agency has nothing to do with it.
4. What About the Development Team Size Working On My App?
Generally, the project manager is responsible to handle the communication cycle between the client and the assigned developers. But, being an app owner, you've full rights to communicate directly with the concerned development team, especially the ones that are actively going to work on your project.
This will help you to identify the developer's capabilities and technological soundness.
5) Last But Not Least: What About The Mobile App Development Cost?
A lot of factors are counted to estimate the cost of your mobile application.
Usually, the cost differs in context to the development platform, geographical considerations, team structure, and third-party applications. However, the majority of companies charge a huge amount to create a stunning, functional, and productive mobile app. In order to calculate the exact cost, you can share your requirements with us and we will get back to you soon with our detailed project estimations.
So, Want To Kick Start With Your Next App Development Project?
If yes, Moweb is the best address to partner with for your mobile app development needs. All you need to do is just drop us your requirements at [email protected] and we'll get back to you within the next business working hours.
Still, Not Convinced?
Well, below are some more reasons to partner with us.
Cost-effectiveness
Direct communication
Work at your convenience
Get complete control over your project
Request a Quote