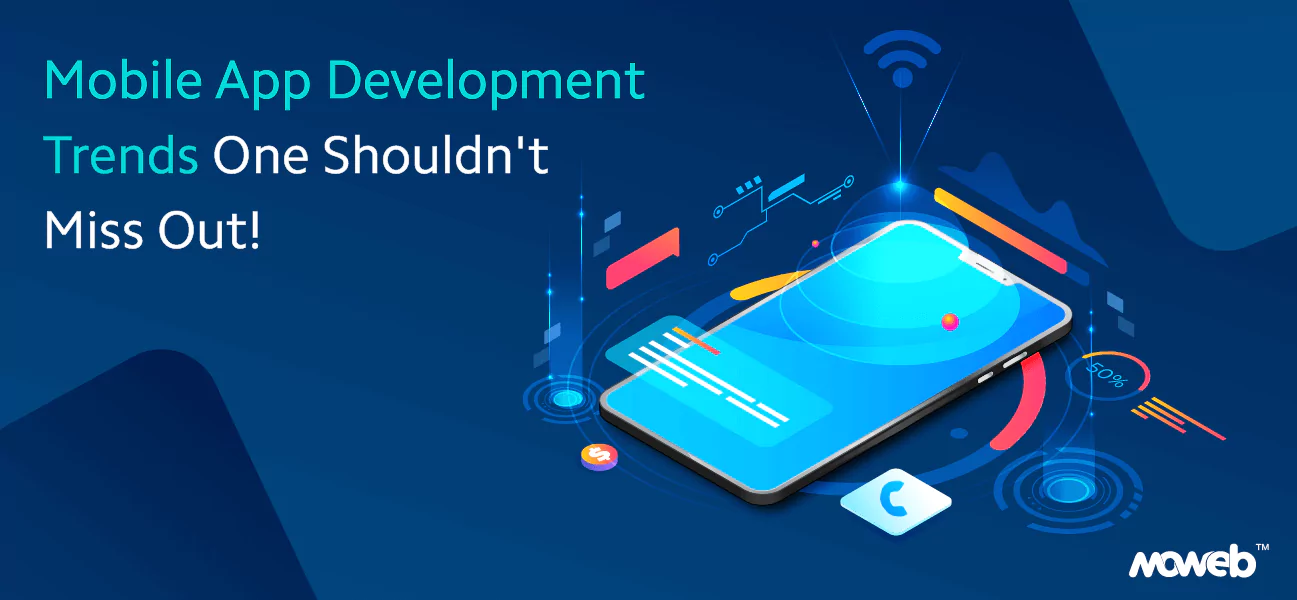 Today, businesses and enterprises are always looking out for ways to stay ahead in the market and mobile app development technologies are no longer an exception. As has been observed during the pandemic, the consumption of mobile apps has gradually increased. People rely much on their smartphones for every tiny activity.
In 2021 alone, around 196 billion mobile apps are downloaded on Google Play and 42 billion on the Apple App Store. They are expected to generate almost $693 billion in revenue globally.
All this is due to the widespread adoption of mobile apps. According to Statista, consumers are expected to download 258.2 billion mobile applications by the year 2023.
But why is there such an upsurge in the usage of mobile apps?
The reason is simple – Mobile apps popularity. Mobile apps can carry a wide spectrum of tasks by themselves. Such multi-purpose apps act as a breakthrough in the industry which pushes users to get more inclined toward it.
So, what are the latest mobile app development trends that developers need to keep an eye on in 2023?
Read ahead to find out the best enterprise application development trends in 2023 that will dominate the app market.
Mobile App Trends Forecast for 2023 and Beyond
1) 5G technology
5G technology is the next-gen telecommunication network innovation that invites mobile app developers to create more sophisticated AR, VR-powered apps streaming 4K and 360-degree videos and more with IoT devices.
5G's connection speed offers endless possibilities.
In 2022, 551 million 5G connections are projected to be made against the population of 190.8 million.
So, what does this figure indicate?
Speed and efficiency will drive technological innovations way ahead in the market. So, compared to 4G, 5G driven applications will be 100X times faster. The penetration of such technology will enhance the mobile app functionality and it will change the way people use mobile apps.
2) Apps for Foldable Devices
Mobile phones have drastically changed over the past few years. What was once operated with buttons has transformed into touchscreen gestures. Talking about the latest trends in mobile apps, mobile app development companies are increasingly integrating folding technology in their smartphones, giving their users access to the larger screen size without increasing its overall size.
The launch of such foldable devices from companies like Samsung forced mobile app developers to build apps that are optimized for folding devices.
3) AI and Machine Learning
The mobile app future trends are incomplete without involving AI and machine learning. It is imperative to integrate AI in modern applications since it plays a crucial role in enhancing user engagement, boosts sales funnel, and helps in email marketing to a great extent.
Applications like Siri and Chatbots are now omnipresent due to AI and machine learning. The implementation of AI in data search software, security systems, and household appliances is already happening. Today it's quite hard to surprise people with smart home or voice searches on the web due to the omnipresence of AI in all spheres.
One of the major benefits of AI and machine learning in software development are:
Large scale personalization
Emotional state analyzer to identify users' current mood and handle requests accordingly.
Personal interaction at minimum stages since the majority of information would be derived from AI-based assistance.
AI and machine learning will also play a crucial role in software development and gaming.
4) Voice Assistant
Voice assistance will change its way of working shortly. Currently, users are offered projects like Apple Siri, Amazon Alexa, Google Now, and others which handle only easy tasks like finding online information or changing phone settings. Soon, voice assistance-based programs are planned to tackle more complex and powerful projects based on AI and machine learning that would solve some important tasks depending on the social, economic, and political situation.
Talking about the future of mobile app development technologies, it is anticipated that the new assistant developed would be able to evaluate manifold things including whether to invest in shares and real estate, which education organization should you choose for your child and where to go at night and more.
5) Wearables
We've all seen and used wearable products like fitness bands, watches, and trackers in real life. However, the potential of the wearable market hasn't reached its optimum level.
By the year 2022, it is anticipated that 25.3% of the USA adult population will be incorporating wearable technology in their daily lives.
As you've noticed, every mobile manufacturer offers its version of smart earbuds and smartwatches. This means they've realized that the market is growing and there's a huge opportunity in it. In 2023, app developers will focus on building more mobile apps keeping wearables in mind. It means soon users will be able to download the app from their wrists. Sounds so cool! The big brands already started focusing on wearable apps to keep their business at its peak and not lose any customers.
6) Mobile wallets
A mobile wallet is a virtual wallet where users can store their payment information to make future online and in-store payments.
With the recent COVID-19 pandemic affecting worldwide, the adoption of contactless payments has gradually increased, pushing people to opt for mobile wallets. This trend is anticipated to rise in the upcoming years.
Do you know?
28% of the US consumers always like to pay through their smartphones?
Apple Pay is the most accepted mobile payment app for payments in stores, restaurants, and other POS in the US?
Phone manufacturers like Samsung and HTC have adopted blockchain technology and have released devices leveraging the technology.
By 2025, m-wallets are anticipated to supplement the physical plastic of debit and credit cards and make online payments easy and convenient.
7) Mobile Commerce
The list of the latest mobile app development trends in 2023 cannot be concluded without mentioning mobile commerce. Though been prevalent for ages, this trend was dominated in 2019, 2020, and 2021 and will continue to dominate in the upcoming years.
During the pandemic, users were diverted to m-commerce apps for their daily needs and now it has become a trend to shop via mobile applications. M-commerce is one of the most promising trends touching all retail industries.
As the trend grows, the mobile app development industry will focus more on making the native applications market grow.
8) On-Demand Apps
On-demand applications are just like third-party apps where users can hire services as and when required. One of the foremost examples is the taxi booking app (Ola and Uber) which offers rides as a service. There are innumerable on-demand applications in 2021 and the numbers will gradually increase. The introduction of newer technologies will make demands more apparent since people will think of more ways to make their lives easier.
The Emergence of Super-Apps – Demanding App Developers' Attention In 2023!
One of the latest mobile app trends that are shaking the entire world upside down is – the development of multipurpose, multitasking apps for smartphones. Earlier, the applications were created to serve a specific purpose- be it communication, logistic, video call, or any certain services. Even though your focal point might be for a specific field, let's say healthcare, all the programs have a separate app like fitness, lifestyle, diet, nutrition, etc.
The emergence of Super Apps is gaining popularity. Such applications can conduct a wide spectrum of tasks that would cover maximum users' needs as much as possible. This trend comes straight from Asian countries. Some of the most successful super-apps are:
Natural.AI – This American app helps you to order food, pay bills, make purchases, and more.
Gojek – This super-app allows you to order food, use daily services, deal with logistics, call online transport, and use daily services. Developed in Indonesia, it is successful globally.
WhatsApp – This app allows users to communicate via messenger, mobile payments, do video calls, share documents, and more.
During 2022-2023, the wave of super-apps will be transmitted to other countries too. This trend focuses majorly on communication and payments.
One of the major reasons for the wide acceptance of such applications is that they can easily get integrated with the latest and advanced technologies like AI, Cloud, IoT, Wearables, and more. So, the future of mobile app development is quite innovative and competitive.
What Will Be the Next Big Jump in Mobile App Development?
In the upcoming years, desktops will become more irrelevant to consumers, and especially in retail and mobile-centric ecosystems will dominate the eCommerce sector. Introduction to new-fangled technologies like 5G, edge computing, AI-powered applications, and wearable will lead the charge. Mobile app developers need to consider these new technologies and tools in the iterative process.
The availability of new tools and technologies will make development faster and more streamlined than earlier. In the end, the invention of new technologies will reshape the way people work, streamline business operations, and make people more tech-addicted.
Are you looking forward to building an innovative, cutting-edge, and groundbreaking app to streamline business operations?
Talk with our expert