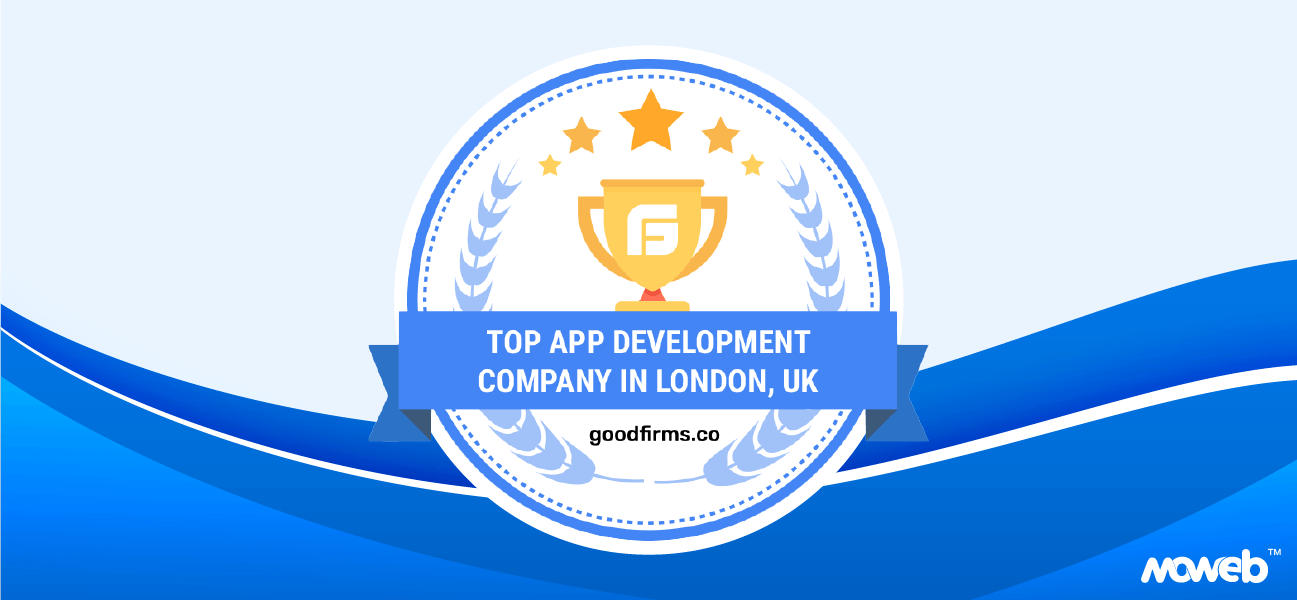 Moweb Technologies is a combination of mobile and web technologies. Founded in 2008, the organization is headquartered in Ahmedabad, India. The organization provides a wide range of innovative software services and enterprise solutions worldwide, including custom software/Web application development, mobile application development, Migration Services, Key construction and Maintenance, Product Development and Support, Testing, and business process management tools.
Mr. Jainam Shah, the Co-Founder and CEO of Moweb Technologies, is leading the company's expansion. With offices in the United Kingdom and the United States and a development center in India staffed by 40+ IT professionals, we serve clients from all industries and worldwide and have completed over 650 projects.
We work for our clients and are enthusiastic about what we do. For us, client satisfaction comes first. Our professional demeanor and our constant desire to provide the best distinguish us from others.
Our primary goal is to serve various domains. We also prioritize delivering results on time. Each project is handled with complete dedication by our expert team. Moreover, we aim to provide one-on-one service by delivering the best mobile app and website development solutions to the clients, offering them real value for their money, and being the leaders in Search Engines with our top-notch SEO services.
GoodFirms is an online platform that positions and authorizes the world's best and most successful software development enterprises. With no need for doubt, the main objective of GoodFirms is to facilitate overall application aspirants in their search for the best-constrained relevant parties and service providers in adapting to changing and constantly expanding their industry-wide symbolic significance and credibility. The research team analyzes based on three criteria: quality, reliability, and ability.
Similarly, the research team evaluated Moweb Technologies and concluded that the firm would soon earn a leading position amongst the top website development and mobile app development companies in London and the UK, respectively, at GoodFirms.
Moweb Technologies promises to deliver cutting-edge mobile solutions in every industry and domain. Since 2008, our team of top mobile app developers has continued to serve prestigious clients and has risen massively to provide a full range of mobile services.
We have been recognized as one of the top mobile app development companies globally, having delivered modern and interactive interfaces to a variety of startups, businesses, and enterprises. Regardless of how complicated the project appears to be, we have worked with an infinite number of possibilities to deliver the best solutions. We leave no technology stack untouched. We have an exceptional solution in the App and Play Store for Wearable, IoT, and iBeacon.
From iPhone to iPad to Android and Hybrid apps, you're partnering with the industry's leading mobile app development company, which will soon turn your entire vision into profitable revenue! We believe in staying updated with the latest mobile versions, notifications, and releases. We acquire 500+ mobile app portfolios across multiple domains released to the market.
Thus, delivering robust app solutions to customers at the best market price without compromising the quality delivered would soon endow Moweb Technologies to Burgeon as one of the best mobile app development companies in London at GoodFirms.
Aside from that, Moweb's expert web developers create a seamless and intuitive user experience that keeps people coming back. Leading research firms have recognized us for our expertise in developing user-centric and custom website application development using an innovative approach supported by cutting-edge tools and technologies.
With 13+ years of experience in providing website application development services internationally, our portfolio includes 650+ projects spanning multiple industries and domains, such as e-commerce, healthcare, travel, automotive, education, media and entertainment, and many more. We use as many cloud services as possible to accelerate the development process. Our development team is made up of certified professionals in various technologies who assist customers in getting the most out of our service.
Thus, delivering services with a proven track record of quality working with the agile model would soon bequeath Moweb Technologies to tap into the list of top app developers in the UK at GoodFirms.
Hence, Moweb Technologies works on emerging technologies and can provide all-in-one custom software solutions for businesses.
Know more about us