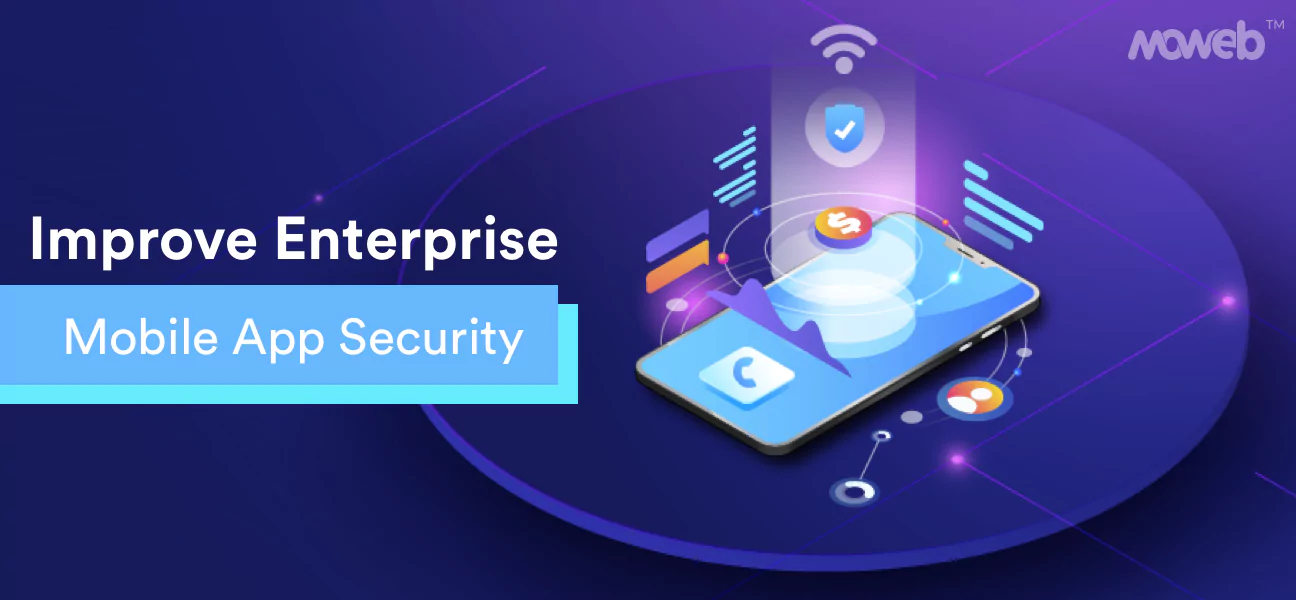 Nowadays, there is a drastic increase in the usage of mobile applications. Even, there is exponential growth in the usage of internet-connected mobile devices in enterprises across the world. Generally, enterprise mobility fosters people as well as processes, enabling mobile computing across mobile devices and wireless networks. Enterprise mobility solution is considered as an emerging technology and can be challenging for several enterprises.
Earlier, enterprises having a traditional approach relied on manual pen and paper documentation for their jobs. However, now with mobility solutions, enterprises have initiated the concept of "Bringing Your Own Devices" (BYOD) where employees have access to their company's data or work using their smartphones and tablets. However, very few business enterprises have a well-secured BYOD (Bring-Your-Own-Device) management policy in place, yet many lack mobile app security.
Mobile App Security – Fixing Security Vulnerabilities In Mobile Apps
With enterprise mobility solutions there are no restrictions regarding the place or time when the users can perform business tasks by using mobile devices. Even access to company data is available on platforms like the various macOS, Android, and iOS easily.
This freedom to access enterprise data and IT resources have amplified security challenges. Now, enterprises are looking for a reliable and secure conduit between devices and platforms to access all services, data, and applications.
74% of IT leaders from global enterprises report that their organization has experienced a data breach due to a mobile security issue – IDG.
It has become inevitable for companies to adhere to compliance commitments and security requirements. With a fail-proof mobile security solution, organizations can prevent brand damage, government penalties intellectual property theft, and financial loss. Unfortunately, customary cybersecurity approaches don't provide the protection essential for safeguarding against mobile application vulnerabilities. Nevertheless, organizations must understand mobile application security best practices before implementing them.
5 Best Ways To Improve Mobile App Security
Consider mobility security in advance: Remember, mobile application security must be the top priority for enterprises when building a mobile app, along with innovative app design and others. The mobile app security checklist during the initial phase will help supervise and identify probable security scenarios during the mobile app development and deployment. So that later on by using application security tools and solutions, the enterprise can assess the impending data threats, attacks, and even correct any primary performance issues for the app. It will unquestionably help the organizations to handle the cost implications in the end.
Scrutinize Development Framework and OS Vulnerabilities: If your organization is deploying mobile apps on legacy platforms or operating systems it can increase the chances of security attacks. Thus, it is wise to leverage the latest platforms, as it will help to mitigate the security risks. Besides, the latest platform would have frequent updates to fix the security patches, together with advanced data protection features.
Encode All the Credentials: It is very important to restrict access to the app data by creating a gateway as part of your preliminary security audit. It will make it tougher for hackers to steal your enterprise app data, and further misuse it. For employees using an enterprise app, it is relevant to mandate passwords for access for all users.
Secure Application Data on Device: Whether you know it or not the data stored on a device is can be recovered if lost, however, the enterprise must understand that it can bring in potential risks. The enterprise needs to make use of proven encryption methods such as 256-bit Advanced Encryption Standard symmetric-key algorithm standards to store data on a device in the form of databases, files, and other sources. Moreover, while designing the mobile application security strategy, do not forget to consider encryption key management.
Use Strong User Authentication: One of the highly fundamental components of mobile app security is user authentication as well as authorization. This should include a critical consideration of features such as identity management, user privacy, session management, and device security. The implementation of 2FA (two-factor authentication) and MFA (multi-factor authentication) will foster in making the most of the tried-and-tested security technologies such as the OAuth 2.0 authorization framework or OpenID Connect protocol.
The Final Say
These are just a few best practices for enterprise mobile application security. Thus, an enterprise must understand the evolving state of next-generation cybersecurity and mobility when implementing the above-mentioned mobile application security tips to protect their apps and the data residing in them. If you are looking for best-in-class enterprise mobility security solutions for your applications and systems while bringing value to your business, then talk to our experts.