Are you thinking of creating your own mobile app that makes millions of dollars for you? Are you in search of innovative app ideas that work best for your startup? If yes then, you have come to the right place as we have compiled a variety of industry-specific mobile app ideas that can be a huge hit in this mobility world. The iOS and Android markets are getting bigger every minute. Nowadays, the most profitable business model is developing a mobile application in collaboration with expert mobile developers and becoming rich.
"Worldwide consumer spending in mobile apps is projected to reach $171 billion by 2024, which is more than double the $85 billion from 2019". – Techcrunch
Mobile, in this day and age, has become the synonym for success, where businesses without mobile apps are very less likely to succeed in their business venture. Mobile applications are the modern technological innovation that has transformed business strategies and this is the reason why every business is adopting them to gain maximum advantage.
"Mobile apps are projected to have the most impact on business success by 2020." – Gartner
Here are the best mobile app ideas for Startups and their significance
These are some of the innovative startup mobile app ideas in 2023 and beyond, whether you go for Android app development or iOS app development.
Shopping App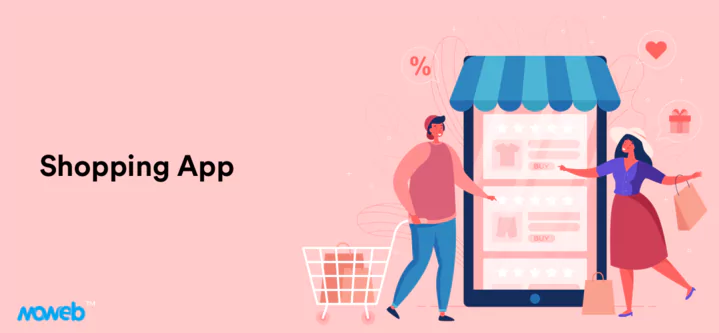 Shopping industries worldwide are reliant upon brands to launch their new clothes, shoes, handbags, accessories, etc. Many fashion brands have mushroomed across the globe and they need a medium to provide the latest product information to their customers. This is why mobile apps are no longer optional technology for retailers. You can build a feature-rich mobile application for shopping which retailers would need to enhance shopper satisfaction, increase customer engagement, and improve both offline as well as the in-store experience. Even fashion mobile app helps to send real-time notifications to their clients and then trigger them to make a purchase during a sale. By leveraging online shopping apps e-commerce companies can showcase their product, the description, and upload images to enable potential buyers to make an informed decision to purchase products.
Grocery App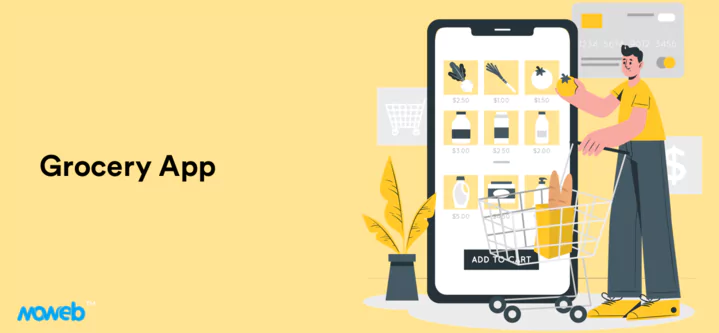 Buying groceries is a need and a busy lifestyle does not allow to freely shop grocery requirements on a regular basis. This necessity is the top app idea for startups who are willing to develop a mobile app and generate huge income. People no longer have the patience and time to sift through crowded grocery stores, find food items, and wait in queues to make the payment and checkout. Hence, they look for a grocery mobile app that removes all these tiresome tasks with a few easy swipes and clicks to purchase groceries which will also be delivered to their doorstep.
Another big benefit is that will compel a vast user base to download and use. A grocery mobile app is a user's choice as they can shop while resting on the couch, sitting at home, traveling in a bus/car, or even while at work.
Health and Fitness App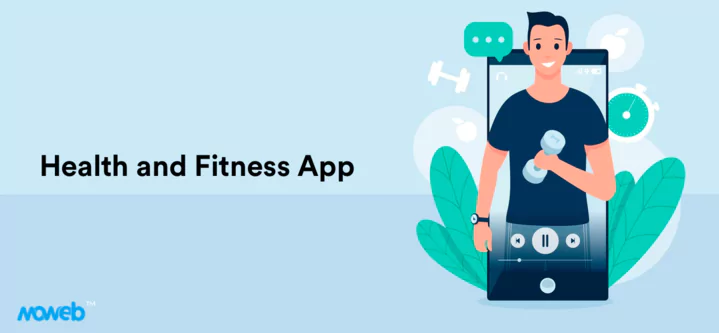 The revolution in mobile apps for health & fitness has even outshined the lifestyle quotient by taking a step forward. So, the health & fitness mobile app is for a customer of all ages except kids. You can include a wide range of features such as activity tracking, diet and nutrition, daily workout and exercise, yoga, personal coaching, and more. Developing this type of mobile app will provide comprehensive medical and healthcare solutions to a large user base and improve their overall health while keeping a check on their day-to-day progress. This mobile app would truly be the majority of the customers' choices. Just go it!
Medical App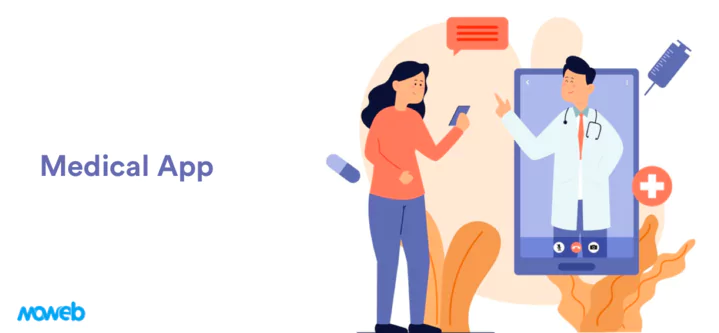 "Did you know according to Zion Market Research, the global mHealth apps market will reach USD 111.1 billion by 2025? This is a good news for startups who are willing to develop medical mobile app for users."
Actually, there are many components that form an effective healthcare system. One of the best components of the medical app because patients face a lot of challenges such as affordability, access to quality healthcare, proper doctor-patient interaction and relationship, access to insurance, enhanced patient medical knowledge, and more. By providing them with a medical application, patients would be quick to make informed medical decisions and can find doctors on demand. A mobile app for healthcare can make all the above-mentioned aspects of quality healthcare more viable. Several other features that you can provide in your robust medical mobile app are exercise, weight loss, pregnancy, and women's health.
If you are looking for massive downloads and serve your users at the same time, then a medical mobile app is the right choice.
Student Assistance App / eLearning App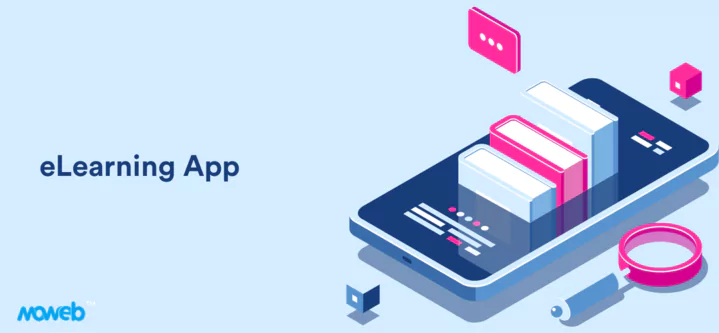 Another mobile app idea that is in high demand these days is educational mobile applications also known as student assistance apps or e-learning apps. Also due to the COVID-19 pandemic breakout, schools, colleges, and other educational institutes are searching for a distance learning resource that is helpful to educators to support the continuation of teaching and learning.
The education mobile application has turned out to be the primary source of imparting education to several educational institutions, universities, colleges, as well as schools in any condition. Also, from now onwards, the demand for educational applications will continuously amplify due to the spread of pandemics caused by the Coronavirus.
Some of the advantages of developing e-learning apps are:
Offer convenient learning from anywhere at any time
Promote advanced and organized learning
Enable the one-on-one interaction of students and teachers
Maintains performance score and tracking and more
Hence, the eLearning application is the best platform where students, teachers, and parents can communicate and collaborate virtually.
Mobile Banking App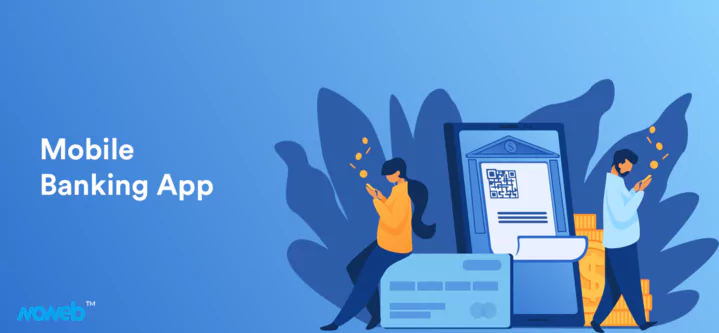 In today's age, mobile banking apps are inevitably the most important channel for bank customers to access banking services. Customers are using mobile banking apps as they prove to be an easy-to-use tool for performing basic recurrent banking activities. Banking organizations without mobile banking applications are majorly not the choice of customers. You can develop a mobile application development that makes day-to-day banking facilities available and accessible 24/7/365 to users.
By developing a mobile application for the banking sector, you can enable the vast customer base not to be restricted by working hours, locations, and ATMs as their banking needs are fulfilled anytime. Even mobile app for banking that facilitates account creation, money transfer, utility bill payments, and other requests are highly preferred by users.
We have developed M-vendr mPOS solution that helps unbanked customers to make proprietary cashless payments in both urban and remote rural areas.
Read Case Study
Singing App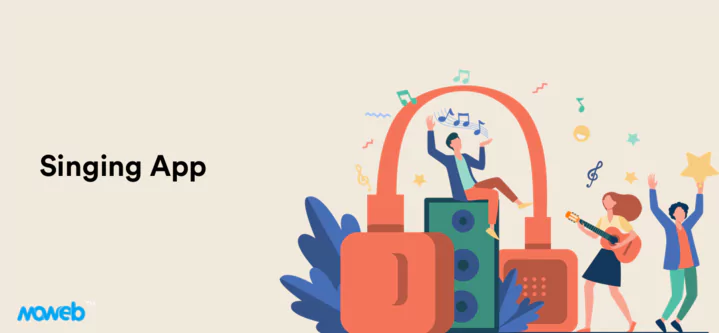 In today's modern and busy world, people look for ways to entertain themselves through hobbies such as learning to sing, singing karaoke, singing sharp, singing lyrics, etc. However, not all of them have time as well as money to spend and improve their singing abilities. For such people, a mobile app for singing is a blessing in disguise as they can sing and make music. So developing a singing mobile app is also a brilliant mobile app idea as music lovers would get tips and advice without having to shell a lot of money from their pockets.
Not only that, such singing applications with features like the provision to connect with other karaoke fans across the world, easily track progress and define challenges, detect and display singing pitch accurately in real-time, test your vocal range, provide great warm-up vocal exercises, and stores hundreds of thousands of high-quality songs whether old or new from various genres.
Personal Virtual Assistant App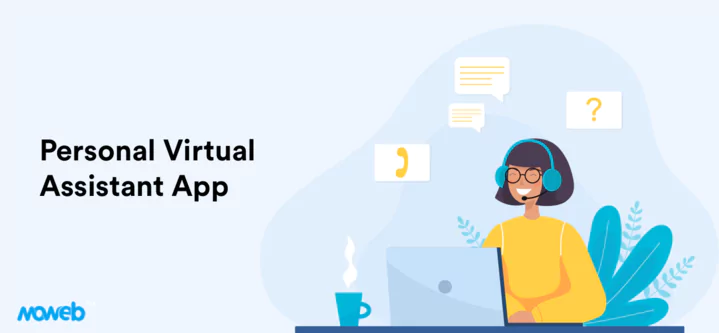 The market for virtual assistants is soaring and businessmen are struggling to find a proficient assistant who can flawlessly perform day-to-day tasks. Developing a mobile application virtual assistant with artificial intelligence (AI) capabilities is also one of the best mobile app ideas. This mobile app will eliminate the need to hire an assistant to do office mundane tasks which is an additional cost to the company. The virtual assistants can perform common tasks based on user input data, location recognition, and the ability to access information from a range of online sources. Some of the functions that can be performed by giving commands are adding items to a list, playing music, reading news headlines, setting appointments, creating reminders, attending calls, ordering products online, controlling home appliances, and more.
Cooking App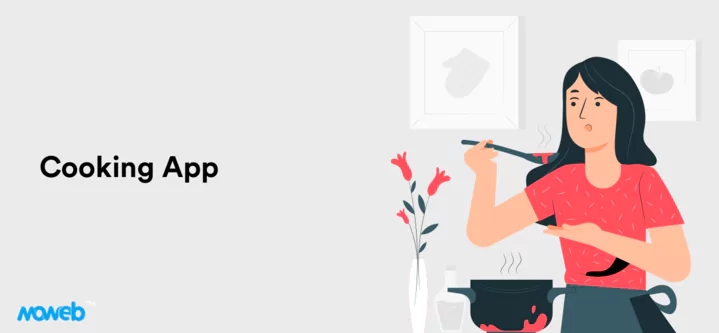 Nowadays, a lot of people have started taking an interest in cooking new cuisines or teaching to cook by sharing practical videos or recipes. So, one of the best app ideas would also include a cooking app that includes recipes, tips, and ingredients to cook vegan, vegetarian, or non-vegetarian cuisines. Invest in a cooking mobile app that will make the highest number of downloads as cooking is not as easy as it seems. You can make this app feature-rich by adding a provision that assists cooks in the kitchen with various work such as recommending a variety of cuisines for occasions, recommending spices, giving instructions to prepare food in a step-by-step manner, easy tricks and tips for cooking, and more. Even some of the chef mobile apps help in shopping grocery whether commonly available or rare to find.
eBook Reader App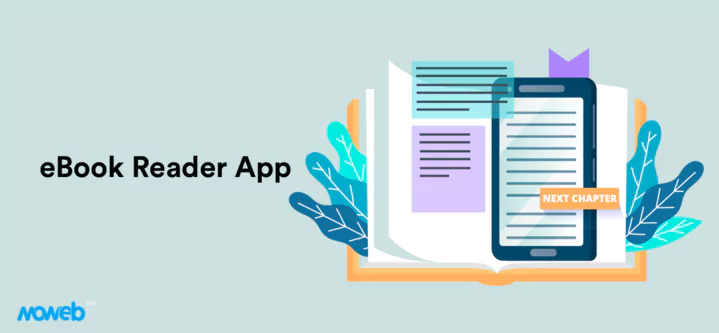 The number of fervent readers is increasing with the increase in books in digital format. This is why for new startups it is best to develop an eBook-reading mobile application that would be always accessible to avid readers in this digitized age. eBooks are now more popular and eco-friendly compared to traditional paper-based books. With a lot of convenient features, the readers, as well as authors, love to espouse it.
So, investing in an eBooks reader mobile application has the high potential of getting high returns on your return. Give fantastic features that would make anyone download and experience the personalized reading environment, the convenience of carrying it and reading on the go, and a huge library with a variety of books of different genres, authors, moods, tastes, etc. Other convenient functionalities that can be included are adjustable font size, mark notes/passages, save pages, search text, and more.
The Final Say
These are just a few budget-friendly mobile app development ideas to get your startup rolling for reaping huge ROI. Undoubtedly, with mobile application development business brands can grow exponentially and you can make money exponentially. By now you might have understood that developing a mobile app and launching it in stores is the easiest (billion/million dollar) money-making idea.
Hire a mobile app development company to fuel your startup by building an innovative mobile app from the above-mentioned ideas. We can be your reliable mobile app development partner and our skilled mobile app developers can assist you throughout your mobile application development journey.