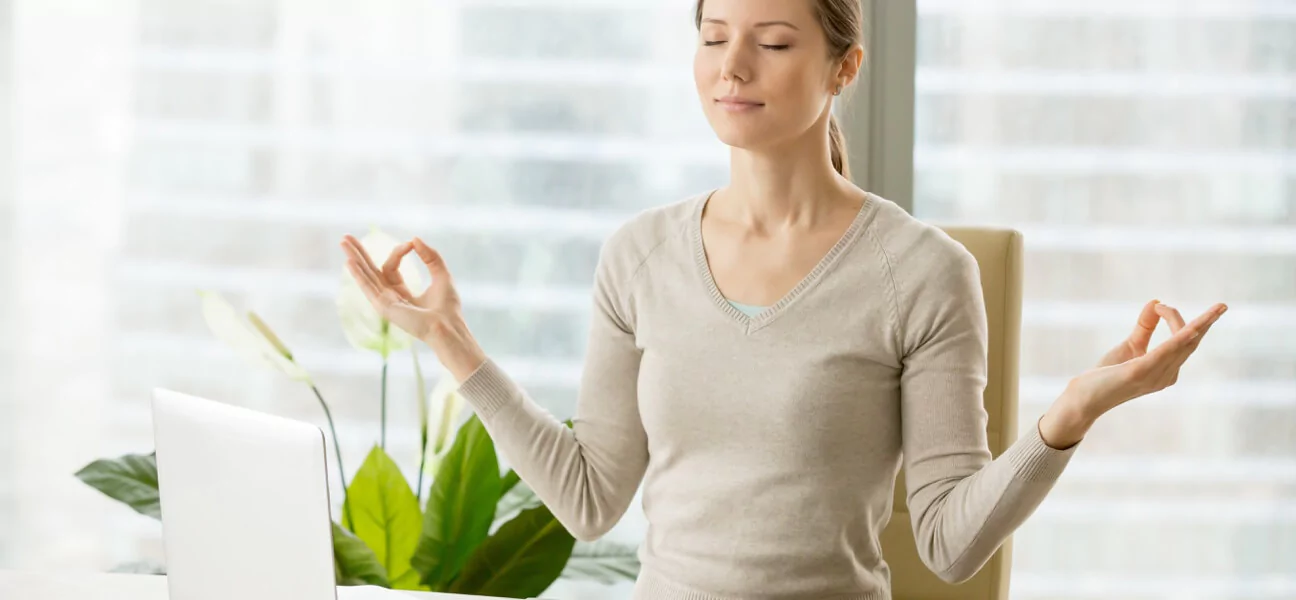 We should bring life to our idea and build an app!
And, this has become the new – "We should outsource our app idea"!!
But, on a serious note, mobile app development has become the topmost priority for businesses and enterprises as a source of revenue stream and to expand their presence globally.
Just think! how much a small tiny application wrapped and packed in the Apple Store and Google Play store creates an impact in our lives. And, with its booming market demand, it's quite crystal clear that web and mobile software development won't go flat anytime especially when new, emerging and interactive technologies like Wearable and AR/VR are getting part of our lives.
As claimed by TechMonitor, the projected app download to hit 258 Billion by 2022.

In fact, mobile applications are anticipated to raise revenue of more than 935 billion by 2023.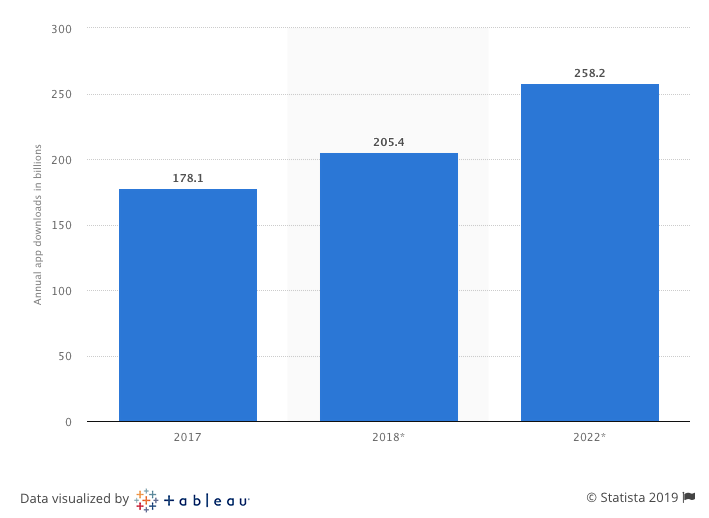 In accordance with the above graph, the year 2017 witnessed a 15% increase in app downloads compared to the previous year. And, the experts predict a whopping growth of 25% in global app downloads between 2018 to 2022.
That's quite huge!
So, do you want to get ahead and reap all the mobile app benefits for your business?
If it's yes, then you certainly need to build an app for that.
Now, this leads to an important question for business and enterprise owners: whether to hire in-house developers or outsource the entire project to an established software development company.
No Need to hire resources!
We already have an option for offshore development with us.
Did you know: Almost 38% of the decision-makers outsource their customer-facing mobile apps to the dedicated team or the outside developers.
But,
Why Outsourcing Mobile App Development Attracts More To Companies?
The reasons are quite simple and evident:
It's quite low in risk as it gives away entire project accountability to the outsourcing company thus lowers down any associated risk involved in the project.
It's cost-effective as it saves the company from a great deal of investment and extra cost involved during the in-house team hiring procedure.
Boosts productivity. As it saves time and manpower involved in recruiting and training in-house team members.
Even Companies like BranchOut, BaseCamp, GitHub, Fab, and Slack have already hired remote mobile app developers to work on their projects.
Apart from these big-shot companies, even smaller companies have started relying on remote software programmers to expand their horizons.
But, outsourcing mobile app development has its own set of challenges. And one of the biggest challenges in outsourcing mobile apps is finding the right development partners who instead of straightaway concluding with the project estimation, listen to our app idea and put in all the efforts by incorporating such features and functionalities that boost revenue stream.
How Outsourcing Mobile App Development Will Turn The Investment Into Profitable Revenue?
Experience & Expertise is the new king
Expertise is one of the most crucial things to focus on especially when you're outsourcing your project to someone else. Outsourcing your dream project to a leading and experienced mobile app development company can help you cater to your business needs in an effective manner. Thus, it helps brands to build apps that add value to their business along with targeting a geographical user base.

Cuts cost not corners
One of the biggest advantages of outsourcing mobile app development is – COST SAVINGS. Just imagine the cost of hiring and training employees for the project. It would have been economically unfeasible unless one has lots of projects to deal with and work on.

Outsourcing projects not only cuts your cost minimum by 50% but also mitigates the risk in the best possible manner.

Jacks of all trades – Multi-platform development
The success of your mobile app undoubtedly depends on your user base. Though Android holds the majority market share, you cannot ignore the presence of iOS too. In such a case, outsourcing mobile app development project to Moweb is one of the best decisions as it holds years of expertise on all the leading platforms. Thus, boosting the sales cycle as per your expectations.

Avoid blunders by mitigating risks
As you know, mobile app development involves many risks and failures. They may not meet the App and play store's standards and may eventually get rejected. In such a case, offshore development helps you to mitigate risks in the utmost manner as the majority of development companies hold enough experience and expertise to deal with these challenges.
But, Remember: Nothing Comes Free Of Cost!
Hiring a trusted mobile app development company, restructuring the entire sale engine and investing in marketing and sales funnel campaigns invests a good amount of time, money, and of course effort too.
So, if you're looking forward to outsourcing app development with basic features and functionalities to some renowned mobile app development companies, it may very higher amount. However, outsourcing to a company is not the only alternative left out. You can hire a dedicated development team from Moweb or can even hire developers on an hourly basis at the competitive price model.
Do You Need Help With Your App Design Or Development?
Our app developers and designers team are excited to know more about your project to deliver top-notch and streamlined experiences that would be appreciated by millions of users base globally.
Get Free Consultation Now